emaxx..i borrowed parts from 3 or 4 other maxx trucks to make her..not much other then cosmetic stuff done so far..i have it set up real low...dirt racer,i like how it handles that low but i am bottoming out way to much i have to put stiffer springs on...tune in the suspension.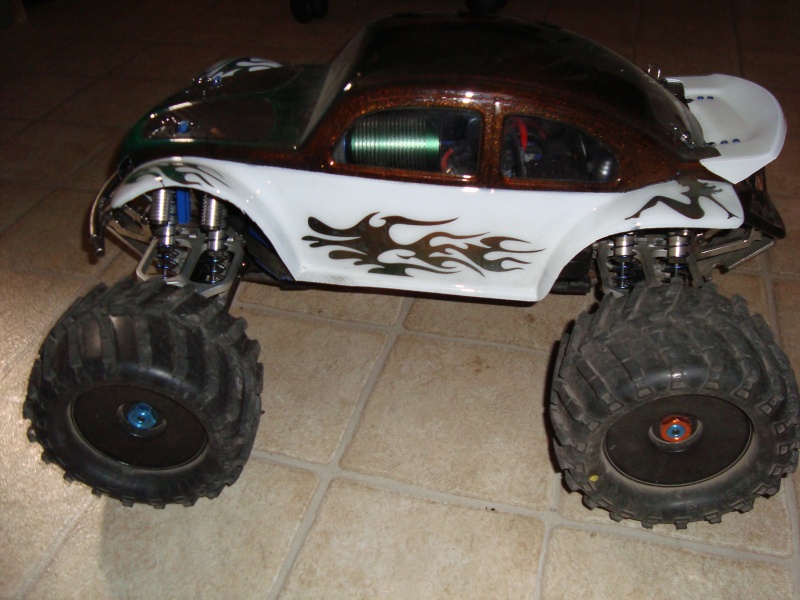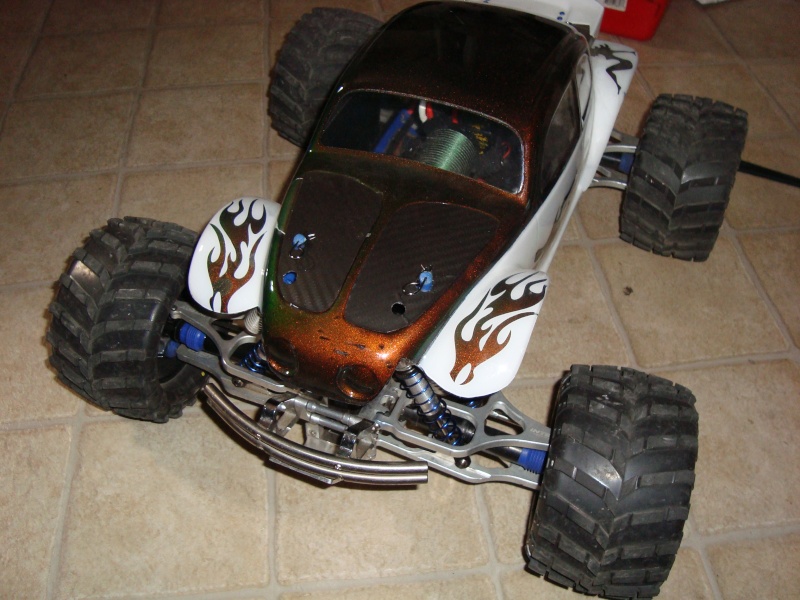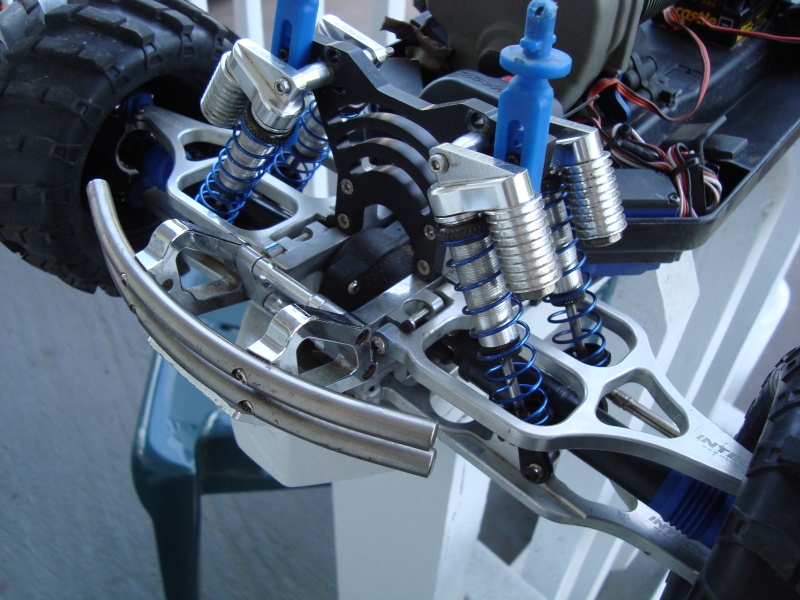 next few steps,gorilla maxx chassis,single gear transmission,single engine plate.
then stronger everything,diffs,universals,transmission gears....fun stuff...it is a fun truck now cant imagine with the new chassis..ect.
the picture does not do the paint job any justice....two different flip flop colors,and a candy red and purple....in the sun it goes from green to gold to purple...and every color in between.
i have to put decals on...hide the mess ups cause i rushed this paint job...and it will look sick.
its like a monster sc truck baja...thing...?