We tested out some new 1/8 scale tires and rims today on a Slash at the RC park. Here are a few shots.
The grip was AMAZING. They gripped so well, I really had to adjust my driving style, particularly around the corners. I think the ride height was slightly higher than stock but Jrich4x4 handled it well!
Ooops! Put the tire back on. Check out that tread!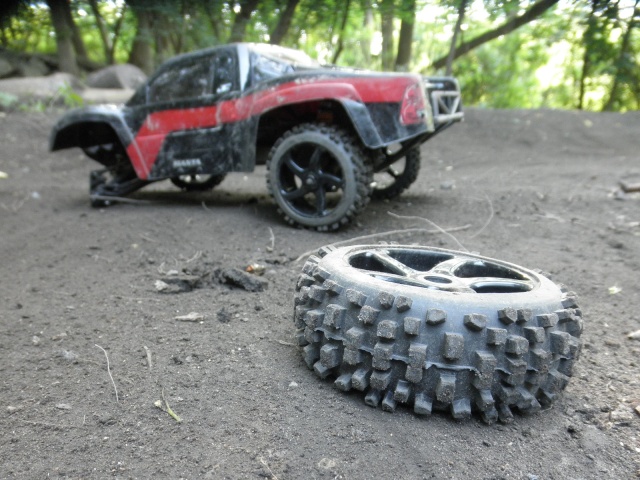 The truck could get up to speed much quicker with all the grip, lauching off the jump with minimal run up to it.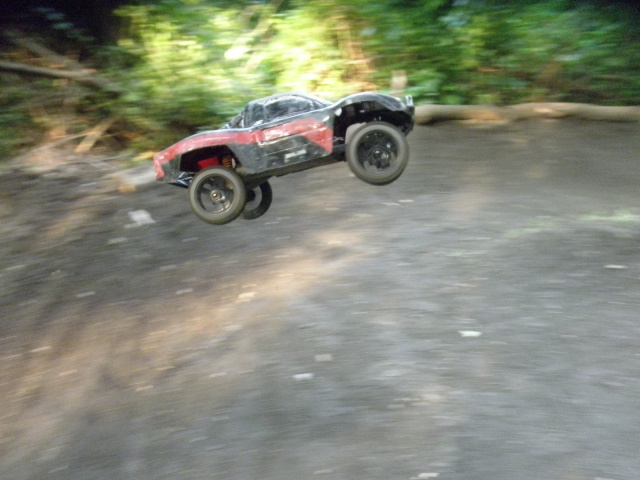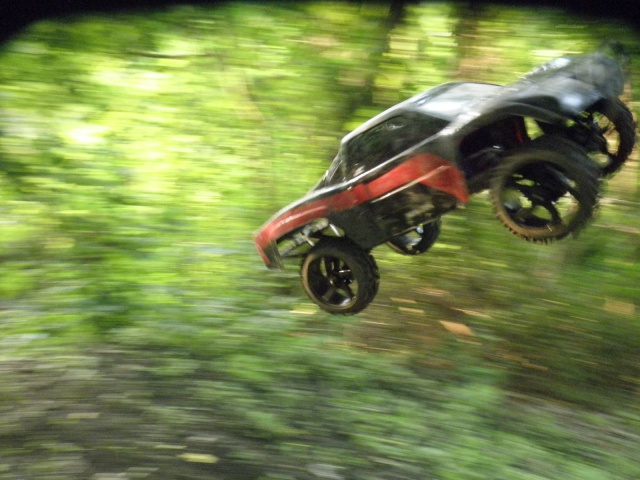 The truck roosted up much more dirt with the new set up!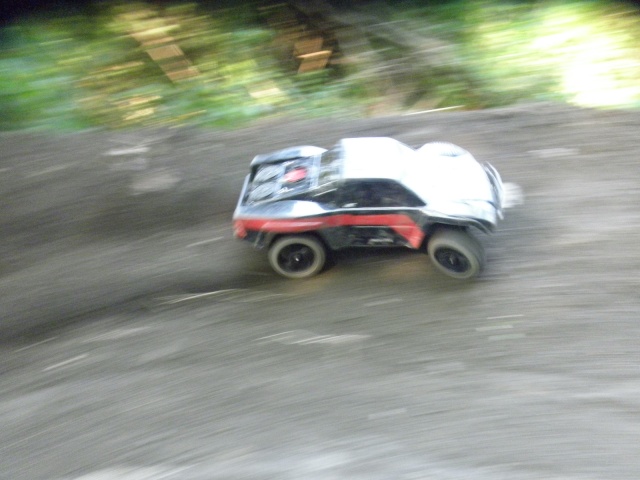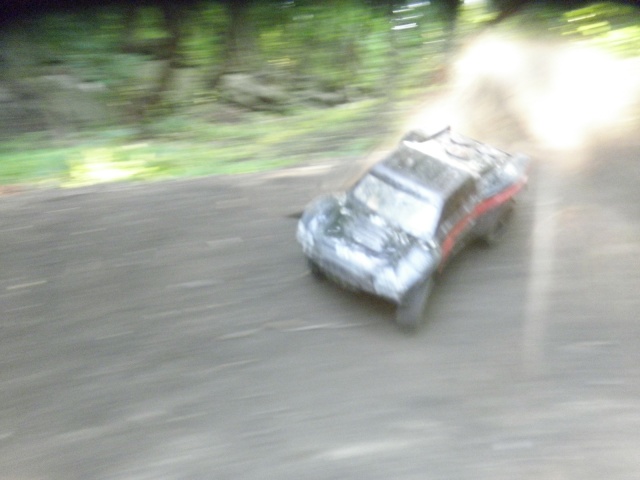 Time to go home - Grab the truck and lets get out of here!